Bulkestate is happy to announce that the initial stage of the project Raņķa Dambis has been completed. It definitely was a different kind of project in terms of the funding approach, and we are proud that we were able to collect the planned amount.
The statistics for the project differ from the usual ones, as the project that required funding of EUR 1,600,000 was financed with the help of 17 investors, resulting in the average investment is more than EUR 94,000 per person. It is not a standard case, so we would like to talk more about this new type of project and dispel concerns, if any occur, that Bulkestate could become more inaccessible for retail investors. As we previously explained, Bulkestate does not plan to change its model and the standard minimum investment amount will still start at EUR 50, yet we also want to inform you that projects like Raņķa Dambis are also planned in the future, however on rare occasions. What we would like to emphasize is that these kinds of projects are important for the overall development of the platform and indeed, everyone will benefit from them.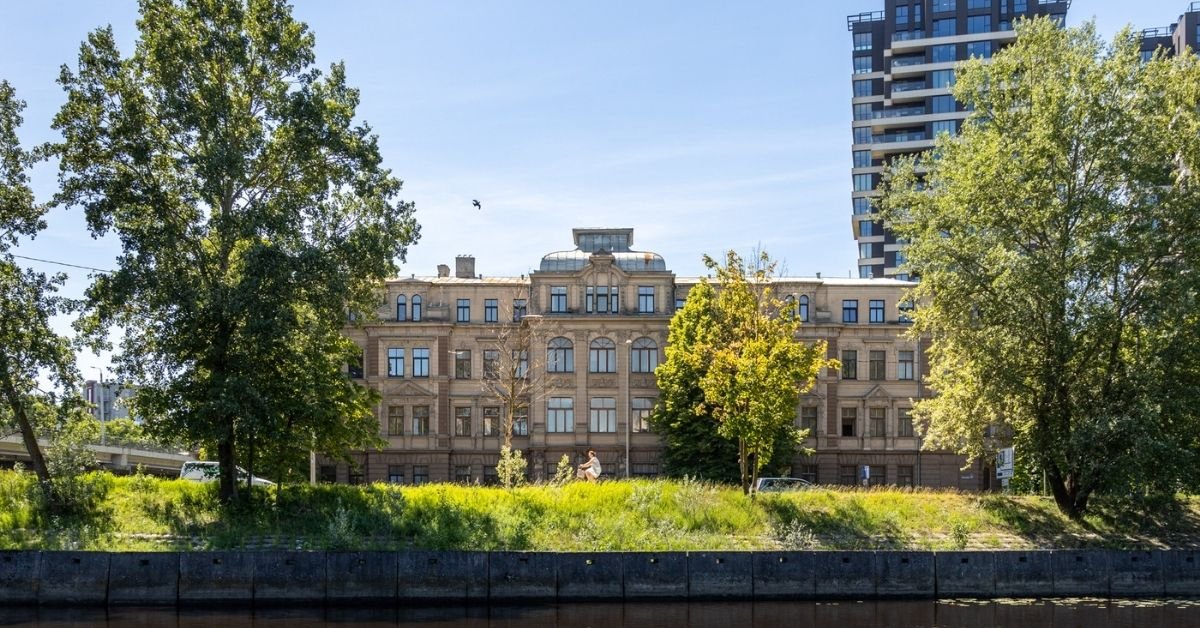 Why did we raise the funding this way?
We have already reported on our blog "Going Bigger – High Ticket Real Estate Opportunities on Bulkestate" about a different funding approach in this investment project where we are looking to have a two-tier approach – initial acquisition funded by a small number of investors each contributing a minimum of investment of EUR 25,000 euros and subsequent renovation and other development activities funded by our usual funding campaigns where minimum investment is EUR 50 euros. As previously informed, we also plan to implement projects with the same model in the future, where a higher minimum investment would be set to around EUR 25,000 but in the later stages, the usual amount would be EUR 50. However, it should be noted that such projects would be relatively rare.
We have received questions from our regular investors that they were not able to participate in the acquisition process with an investment below the level stated above and therefore we would like to provide more information about the reasons for this approach.
This acquisition transaction involved payment to a third-party seller through an escrow account. This means enhanced scrutiny with respect to source of funds used to pay for the property. Notary holding the escrow account or the seller's bank can at any moment request additional documentation on source of funds for investors who are participating in this transaction. Our usual way of combining hundreds of investors in this round would involve high risk that this transaction does not go through due to doubts on any single investor either within the bank or notary office or it gets significantly protracted and we lose the opportunity to another buyer. Therefore, we chose this different approach.
Further funding stages of this project will have the usual procedure and therefore we are able to raise funds from all of our investors without increasing risks for the successful completion of this project.
Next stages for Raņķa Dambis
So far, the Raņķa Dambis project has been moving forward successfully. As we already mentioned, the further stages of Raņķa Dambis will have the usual minimum investment amount of EUR 50 and it will be up to you to choose to invest in this object. The next stages of Raņķa Dambis will require a further EUR 1,200,000 to complete the project and, according to the current plan, the funding will comprise of 9 stages with approximately 1-2 months in-between them.
The property is in good condition and it will require a limited scope of renovation works. The façade will be completely renovated, including the change of windows and new doors. It is planned to change the cable infrastructure and improve the surrounding area. Overall, it is planned that the duration of the whole project will amount up to 18 months.
Sign up for our newsletter and latest news