If you were to look at our public persona over the last months you would have realized that we've been rather quiet. But that's because we have been working hard behind the scenes on a variety of things as we move through these challenging macro-economic conditions. It certainly hasn't been an easy period, but we're already starting to see some green shoots that make us optimistic about the direction that we're heading in.
Here are the long awaited updates:
Live Events
At the end of March, we participated in the FinFellas Real Estate Lending Conference where we had a chance to engage with our peers across the industry and immerse ourselves in the rapidly changing landscape that we find ourselves in. There was a wonderful array of speakers and it was great to be able to network once again and explore the various nuances that are alive and well in the real estate lending space.
"Real estate in times of inflation, What can we expect from 2022?"
"What UA war means for the real estate industry?"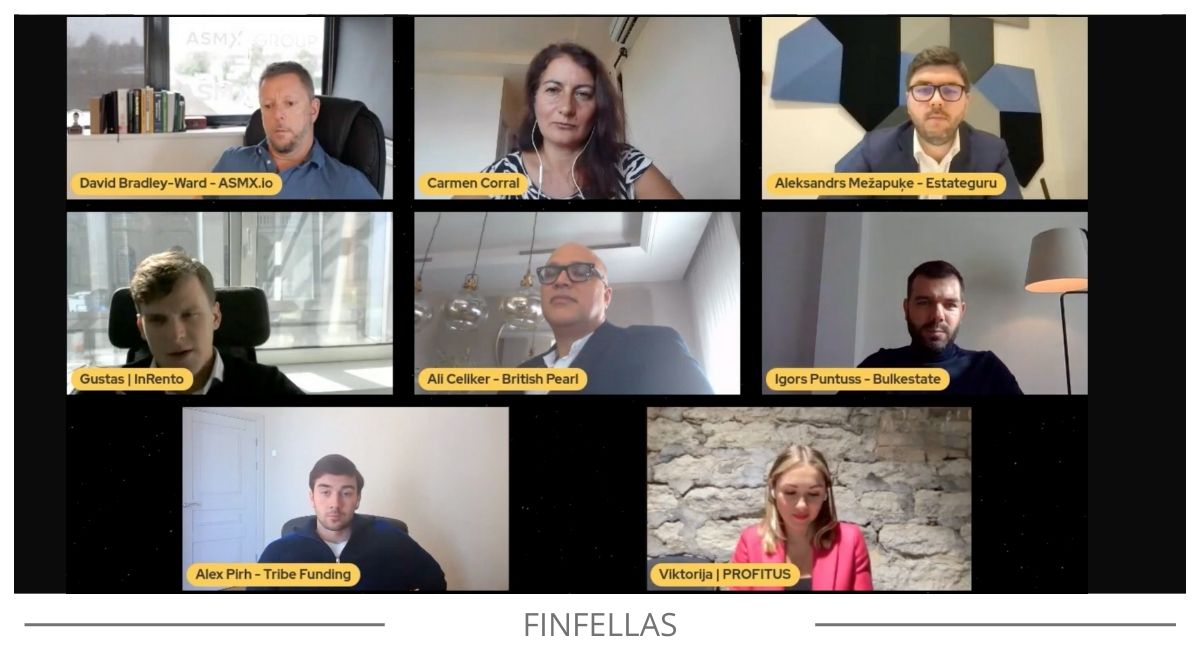 Looking forward, we were actively preparing for one of the largest regional investment events – Invest 2022 – which is organized in Stuttgart, Germany at the end of May. The conference happens over two days and it brought together a vibrant community of investors and industry leaders to discuss the current state of the ecosystem and where the most exciting opportunities lie. It should prove to be a valuable opportunity to gauge the pulse of the industry and to look for new opportunities to bring back to our valued investors.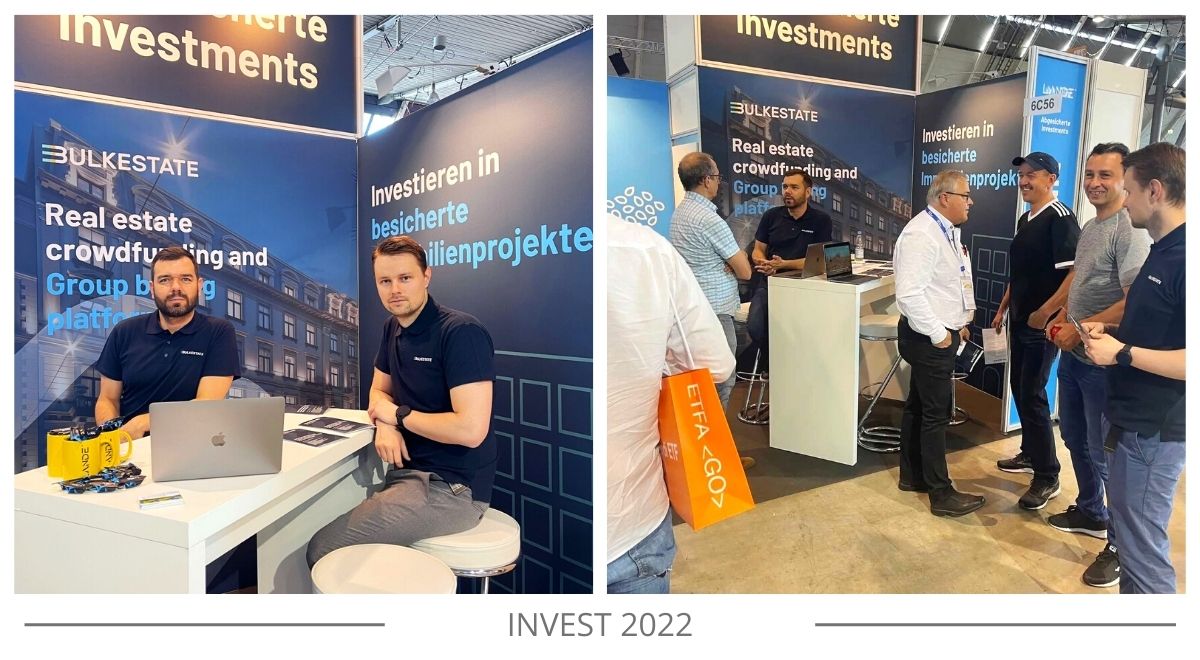 Invest 2022 in Stuttgart for us was a first-time participation with an exhibition stand. We had some good chats, talked about the tendencies and our platform with the investors and had a wonderful opportunity to answer all the questions in frame of a fruitful discussion. We are always appreciating a chance to meet our partners in person.
Besides, it gave us a chance to make new contacts with real estate enthusiasts and experts as well as look into some insights of the industry and come up with some ideas for new cooperations and partnerships.
Meeting and networking with bloggers was another part we are grateful for. To sit down and talk through the company processes was a very rewarding experience and gives us a lot to think about in future as well.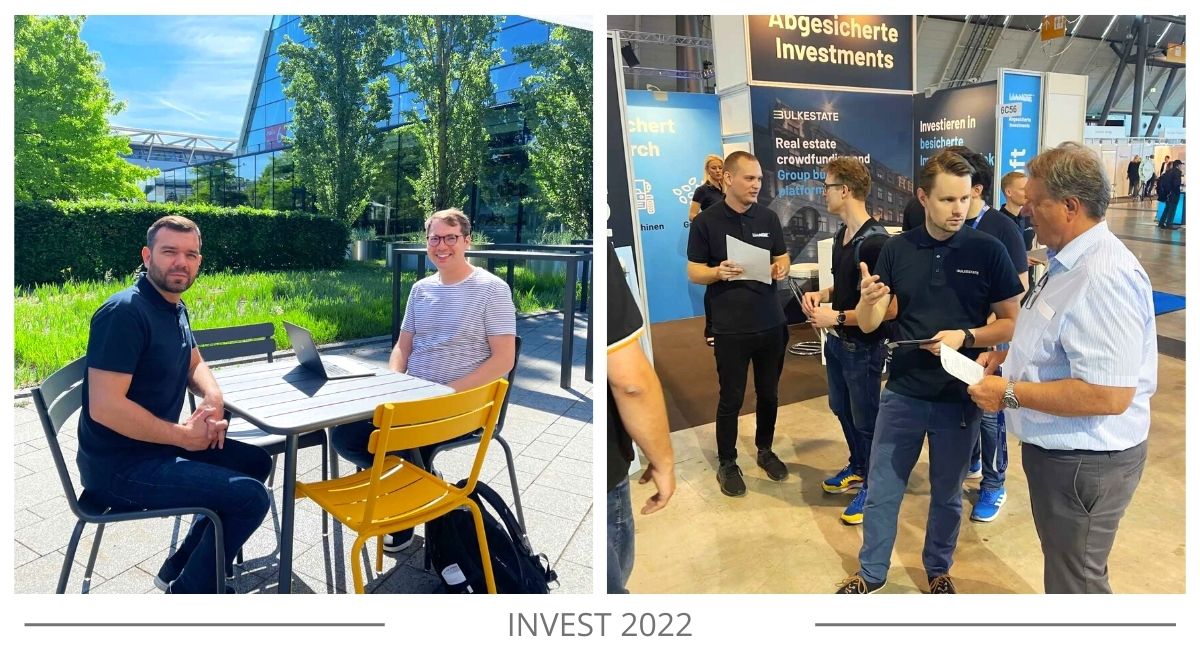 Platform & Funding Updates
We've made a lot of minor improvements to the platform over the past two months, but one major addition is a new feature named Flash which was launched in the middle of May. In combination with the smaller improvements, these upgrades will improve the user experience, stability, and security of the platform – so that we can continue to scale our impact. We do still work on some bugs that you have notified us about and will update our platform's technical features. As always, if you have ideas for how to make things even better, please do get in touch with us. We'd love to hear your thoughts.
But let us talk more about our newest addition to the platform – Flash. Firstly, please note that Flash investment opportunities do not replace the investment opportunities that you have used to see on Bulkestate.
The Flash is an addition with a slightly different approach to the profit from the return of investment. The Flash projects will crowdfund smaller loan amounts that typically would have not been launched on the platform. Besides, Flash projects are a chance to receive a loan for those borrowers who cannot attract the funding to their projects due to the small amount as well as an opportunity to receive a loan with a lower interest.
In terms of funding, we saw a slow-down in March due to the current global macro-economic conditions which affected the project repayments and therefore also affected investor confidence. High inflation and asset price corrections have had ripple effects across the board and we were not sheltered from that. However, we were buoyed by the fact that things seemed to return – showing that when the wider attitudes are more conservative, real estate becomes an even more sought-after proposition. We're confident that as investors look for a more stable yield, real estate will be top of mind as an alternative option that can provide the necessary returns and safety. Nevertheless, we understand that the delays that occurred during these months also affected investors' choice to invest in the platform's projects.
We also had another high-ticket object "Raņķa Dambis - Stage 3" financed which also points to improving conditions. We hope to find more of these great opportunities in the near future.
Across the spring months, we saw €985 050 funded, taking the total funding amount over and above the magical €25m line. This is something of which we are immensely proud and we don't take it for granted. So, thank you to all our stakeholders who have played a role in getting here. We look forward to taking things to the next level and continuing to create value for those who trusted us with their hard-earned resources.
Object Updates
Raņķa Dambis
We've made significant progress here both internally and on the external-facing aspects. The team is very happy to see the changes over the past two months and is confident about the final implementation of the project. The pictures really do speak for themselves and the urban environment is already a lot more beautiful than it once was.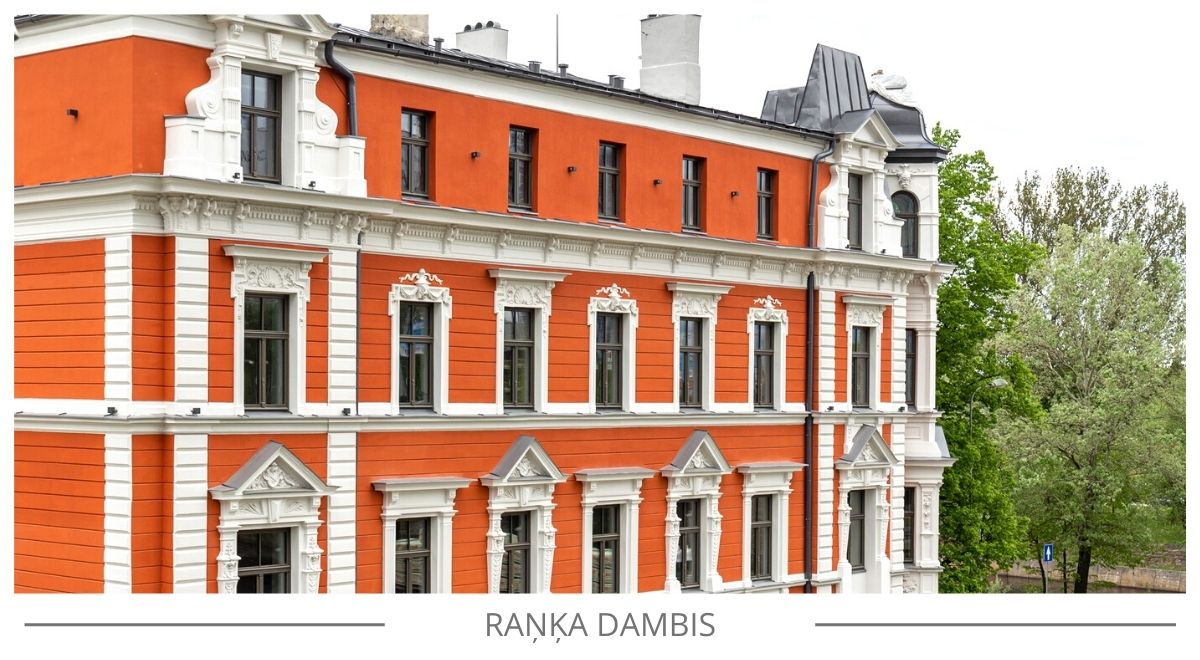 With all the necessary coordination work nearing completion, the roof work has started and the team continues to take major steps forward. We're also glad to see that there is a high interest in reserving units which bodes well for this particular object.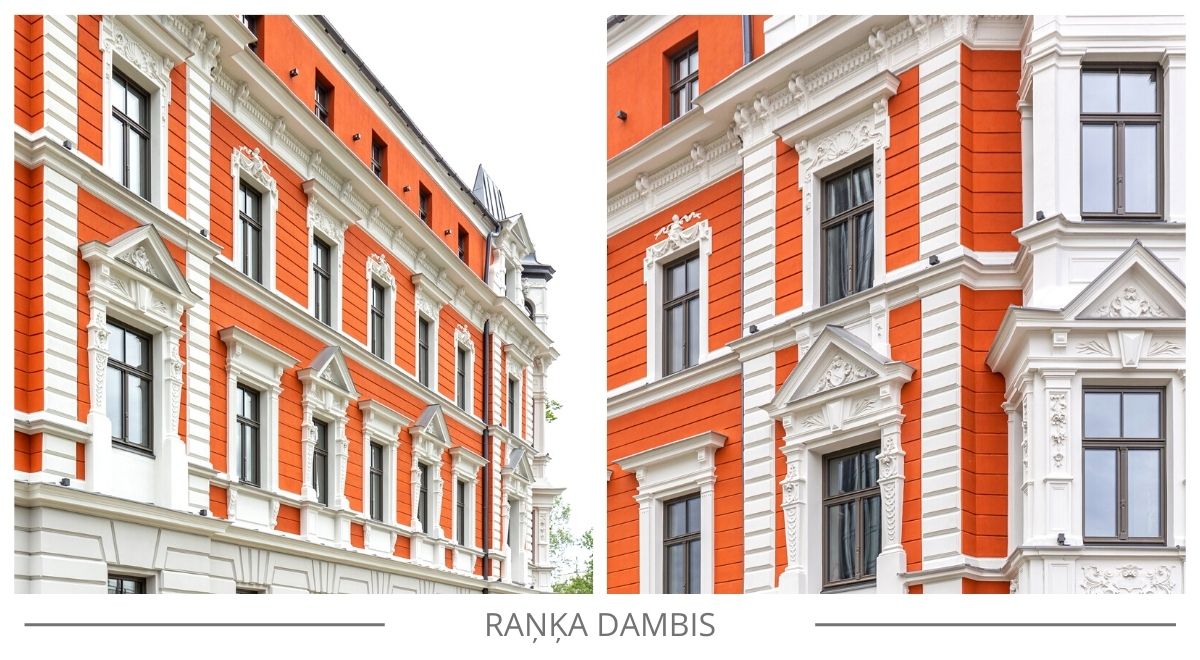 The facade of the building is coming together very nicely as a one third of the whole wall area has been renovated, resulting in freeing one side from scaffolding. Furthermore, the light elements have been installed which beautifully illuminates the building in the evening and night hours. The roof is in the renovation process as well and almost one third of the windows have been replaced. The interior works are waiting their turn as the reconstruction schedule is confirmed and will begin during the summer months.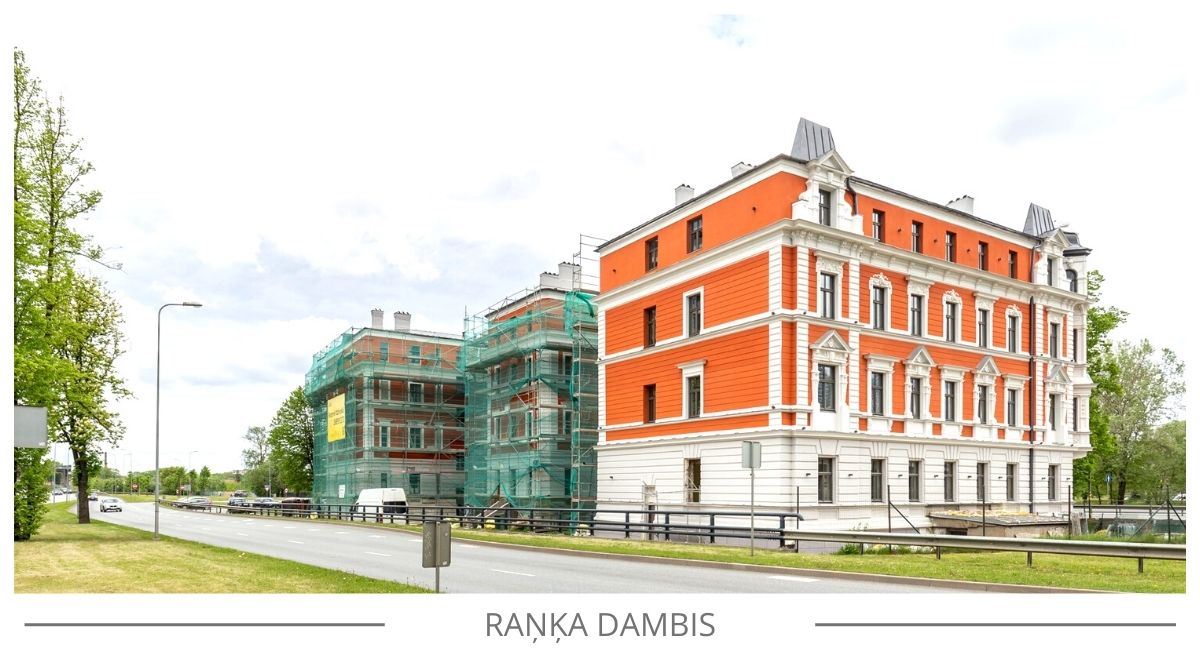 Amālijas Street
As you would have heard previously, the plans for this project changed and according to the new arrangements the apartments will now be finished. Over the past two months, the project has moved forward nicely and we're on track to achieve the new plans that we had set out for the object.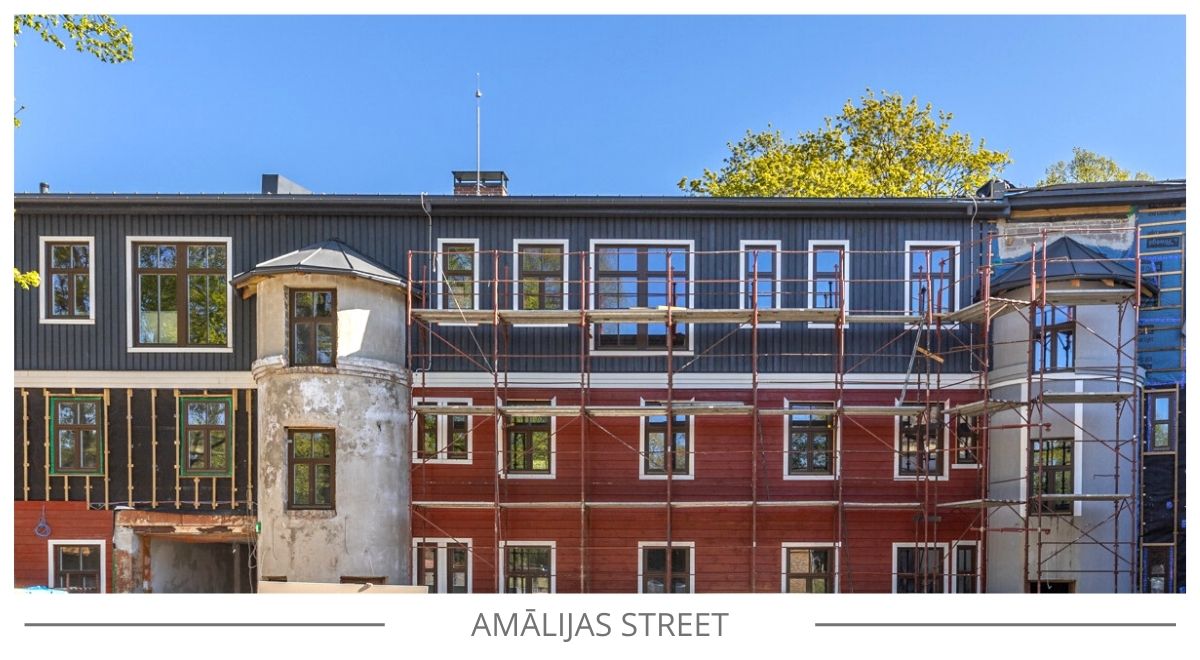 Most notably, the courtyard façade is coming along steadily. This will be a key centrepiece for the project and it is sure to catch the eye of residents who appreciate the attention to detail.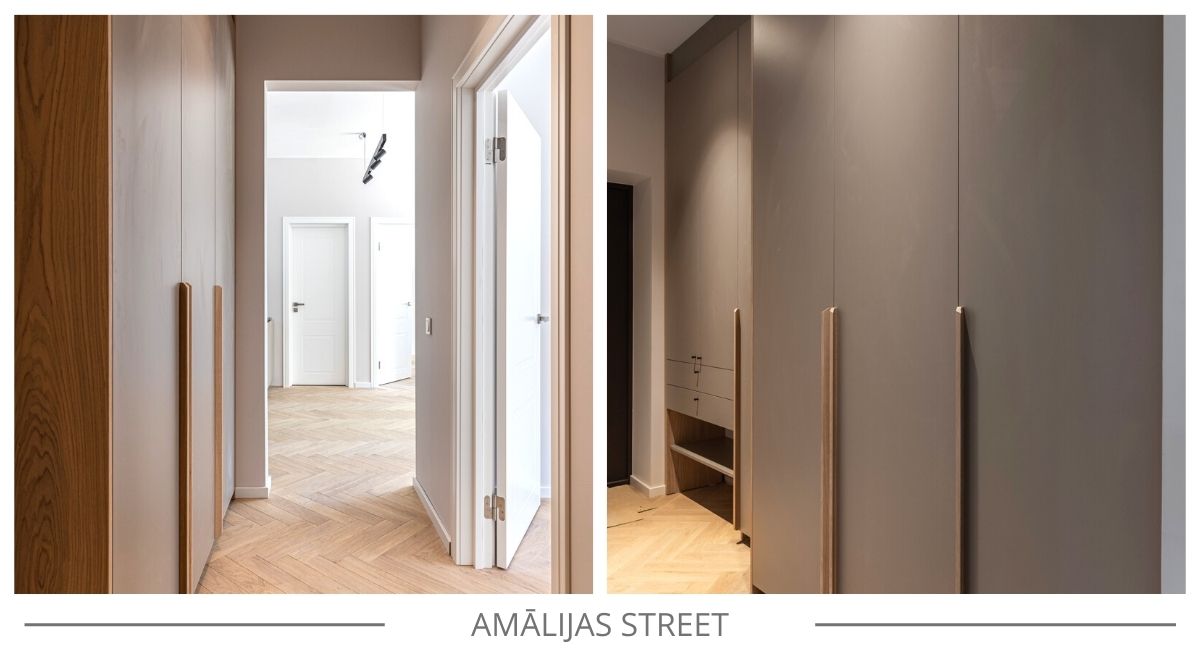 Dzirnavu Street
We surveyed all investors in the Dzirnavu Street III object and we received overwhelming support for continuing the project, with more than 80% of respondents being on board. This was not a standard approach – but in this case, the developer was open to both scenarios – defaulting, and taking it to auction, and so we wanted to make sure that we could offer both options.
Reconciliation work is currently being carried out to advance the project and we will continue to keep investors updated as things progress.
Delays, Repayments and Extensions
As we've mentioned, global economics has greatly impacted the financing of objects and things are going slower than we would like. But it's important to note that this will not materially affect your returns because interest is calculated accordingly. We continue to engage with our investors and the increased confidence in April bodes well for the months to come.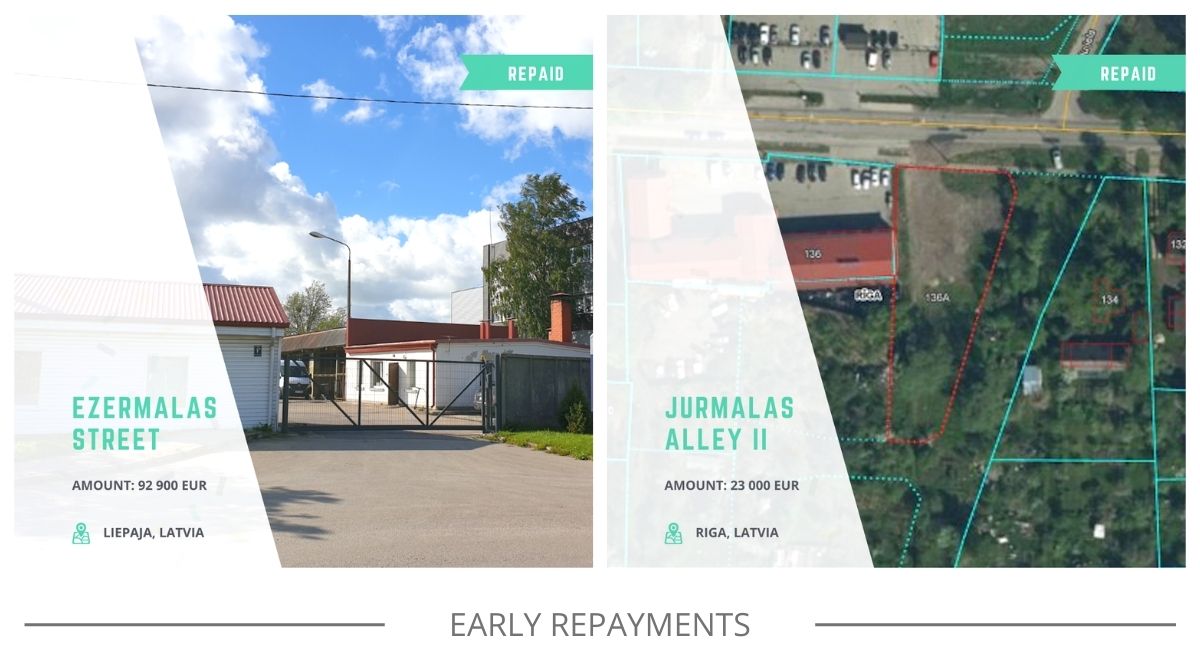 We are glad to see some early loan repayments at the end of May and are working with other borrowers on the payment schedules. While the delays in development projects are still present, we are still looking at every option to facilitate at least partial repayments to investors where possible.
It's important to stay calm and patient in these difficult times – because the seeds sown during these periods are what will bear fruit when the market returns. Until then, we'll continue working as much as we can to be efficient, forward-thinking, and eminently practical with every object that we're involved with.
Sign up for our newsletter and latest news