Nowadays, when there are so many investment opportunities with rosy promises on the market, it's important to have an idea of available investment tools and develop an optimal investment strategy that must include the following points:
diversification
balance between risk appetites and profitability
reputation of the investment platform
Innovation and Additional Income
Here at Bulkestate, we're always looking for new ways to reward our investors and so we're excited to announce a brand new product that does exactly that - bring innovation with the possibility of additional earnings for the investor. And it's called Flash by Bulkestate.
Flash is a brand new real estate investment that gives you the chance to win extremely high returns on your investments.
We are happy to finally introduce it to you and we're sure it represents the perfect win-win scenario to get you excited about your real estate investments.
How it works:
When you invest in a Flash object, the return is split into two different portions. The first portion will return a standard baseline annual return to all investors, similar to our current objects. Earning this is the worst-case scenario which says a lot – because it's a return on investment just as it is. However, the second portion is treated as a prize pool and this will be randomly allocated to one or multiple investors based on the draw.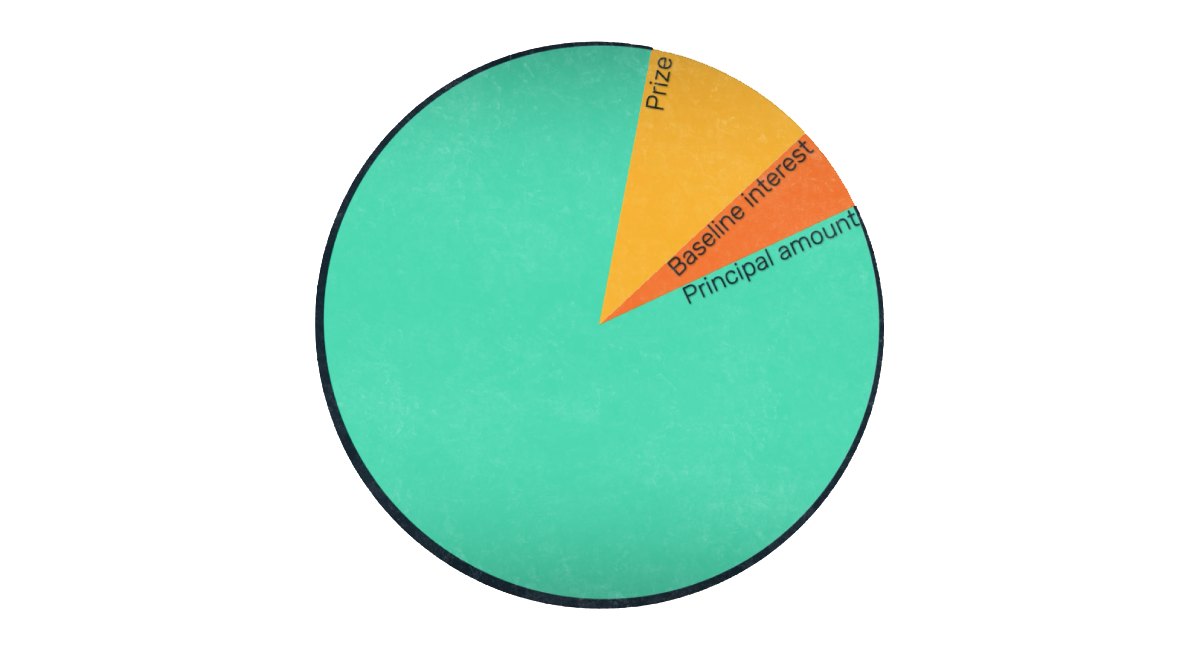 In other words, your investment amount acts as your lottery ticket and will determine your odds for receiving money from the prize pool. Depending on the object, one or multiple investors will win the money in that prize pool, turning a great return into an unbelievable one.
It's worth mentioning that even the 'losers' don't actually lose out because they still receive the baseline return. You don't give that up by participating, you merely give yourself a chance to supercharge your upside potential. Sounds too good to be true, but it's a lottery in which you can't lose.
The described reward scheme applies only to projects marked Flash
You can watch the explainer video for Flash
Example:
| | | | |
| --- | --- | --- | --- |
| Investment object example: | | Investor | Winner |
| Investment amount: 120 000 € | Invested amount | 100 € | 100 € |
| Baseline return: 2% p.a. | Baseline return 2% | 2% | 2% |
| Prize pool: 10 000 € | Prize pool 10 000 € | 0 € | 10 000 € |
| | Actual return | 2 € | 10 002 € |
Be the first:
This represents a new development in our company journey, and we think it will make for not only an exhilarating experience for investors but one that can deliver exceptional returns across the board. By combining the two return possibilities, you get the same great opportunities with a cherry on the top.
Investment objects that are allocated to the new Flash product will have a smaller funding requirement than what we typically look but the actual process will remain exactly the same. The only trade-off that you make is a smaller baseline return in exchange for a chance to win some life-changing money. The process, platform, and quality of investment opportunities will remain.
We're kicking off with a bang and our first Flash object "Sunīši" Is going to be launched on May 18. There will be a 7 day waiting period for this first one so that we can ensure that everyone who wants to get in has the opportunity to do so. For future Flash objects, you'll be able to get in immediately and so the early bird really will get the worm. Keep an eye out for our first Flash object and we hope that you'll join us for this new and exciting adventure.
You won't want to miss this one. It'll be gone in a Flash!
Sign up for our newsletter and latest news