Happy New Year to the Bulkestate community! It's been a whirlwind start to 2022 but we're very happy to begin the new year with some great news and an upgraded platform that will only serve to improve the overall investing experience. This update is also going to include some information from December because there was no dedicated update about December, however we already included the most important information in the 5th anniversary blog.
So without any further ado, let's dive in.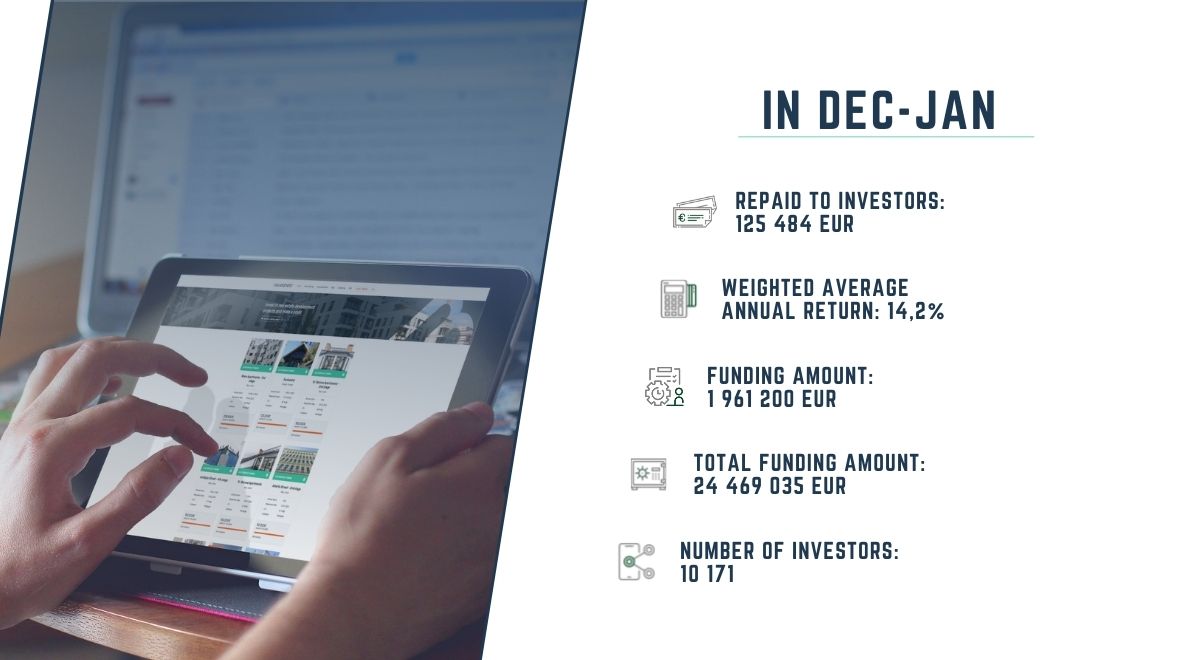 Platform Updates
We're always looking for ways to improve the Bulkestate platform and this month there were a lot of updates that continue to make it easier and more efficient to invest and to manage your investments from wherever you are.
Here are some of the highlights:
We improved the back-end from a technical perspective, reducing friction and speeding up our tech infrastructure. This is crucial for some of the more advanced updates that are on our future product roadmap.
The investor's cabinet has been significantly improved and it now includes a detailed overview and transaction history. This gives you more information at your fingertips so you can always know the status and value of your profile and portfolio.
We improved the auto-invest feature, allowing for proportional distribution. This gives you more control over your regular investing activity – and we know this is what a lot of our customers have been asking for.
The income reports have been updated, and we're expecting to see even further improvements in the future.
We've added some basic statistics and will add even more information which will be very useful if you want to do some analysis of your own.
We also enhanced the security of the platform. This is paramount so that we can protect your personal data and the integrity of the platform as a whole.
We're still busy with the platform touchups and there are many more changes coming – so watch this space. They will come in batches as we roll them out, and we'll let you know when the next batch is live. On that note, please do let us know if you come across any bugs or issues with the platform as you use it. Your feedback is extremely valuable for ironing out some of the kinks and continually improving the experience.
Object Updates
We have major updates on 4 objects:
Raņķa Dambis
The façade at Raņķa Dambis is currently being renovated and work has started on the wiring thereof. The luminaires have also been ordered so everything is moving according to the schedule. The new façade plans have already been submitted and the new replanning for the apartments will be submitted in February in the development department. Meanwhile, work continues unabated on the development of the internal engineering networks.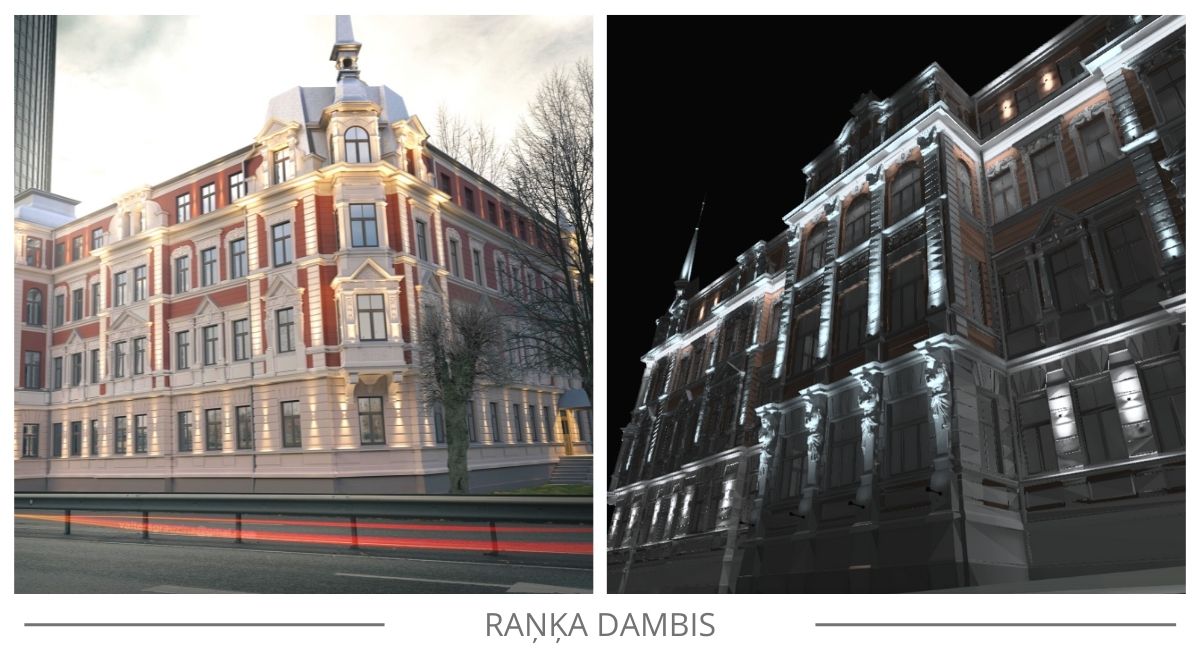 The first batch of windows is currently being produced and their installation is scheduled to happen in the middle of March. We are also currently developing the project so that it connects to the central heating connection.
The search is still on for the best company to partner with who will perform the indoor work and create the surrounding area according to the previously developed plans. The next funding phase for this object is planned for February.
Amālijas Street
The work on the street façade has finally been finished and it looks really great. The installation of the roof is still ongoing, but in the meanwhile – two demo apartments are nearing completion which will help in early sales prospecting to happen. The boiler house building has now been completely rebuilt which is a big plus, and the gas connection has been established. This allowed the team to build heating for the whole house.
The staircase work has commenced and we look forward to seeing this object continue to develop and transform into what should be a really exciting property.
Ģertrūdes Street
In December, Ģertrūdes Street became our second high-ticket object with a minimum investment amount of €15,000. We're excited to say that the plans have been coordinated and the process is moving ahead according to the pre-defined schedule. There's a lot of potential here and we're excited to see how it turns out.
Zaļā street
We are very glad to inform you that Zaļā Street object has been fully repaid. Bulkestate has successfully recovered the debt outside the process of the auction and we are very glad to close this long-delayed object with the best possible scenario. Investors have now received the rest of the principal payment, accrued interest for the original loan term as well as a penalty payment for the time period since the original maturity date with a remaining annual rate.
Cashback Campaign
Our latest cashback campaign has started and it will continue throughout the whole of February. Any new investors who register and invest during this period will receive 1% cashback on their first investment. We hope that this will encourage more people to dip their toes in the water and experience what being a Bulkestate investor is all about. We also have a cashback campaign for existing investors. You can read more about the February campaign on our blog. Don't miss out on this one!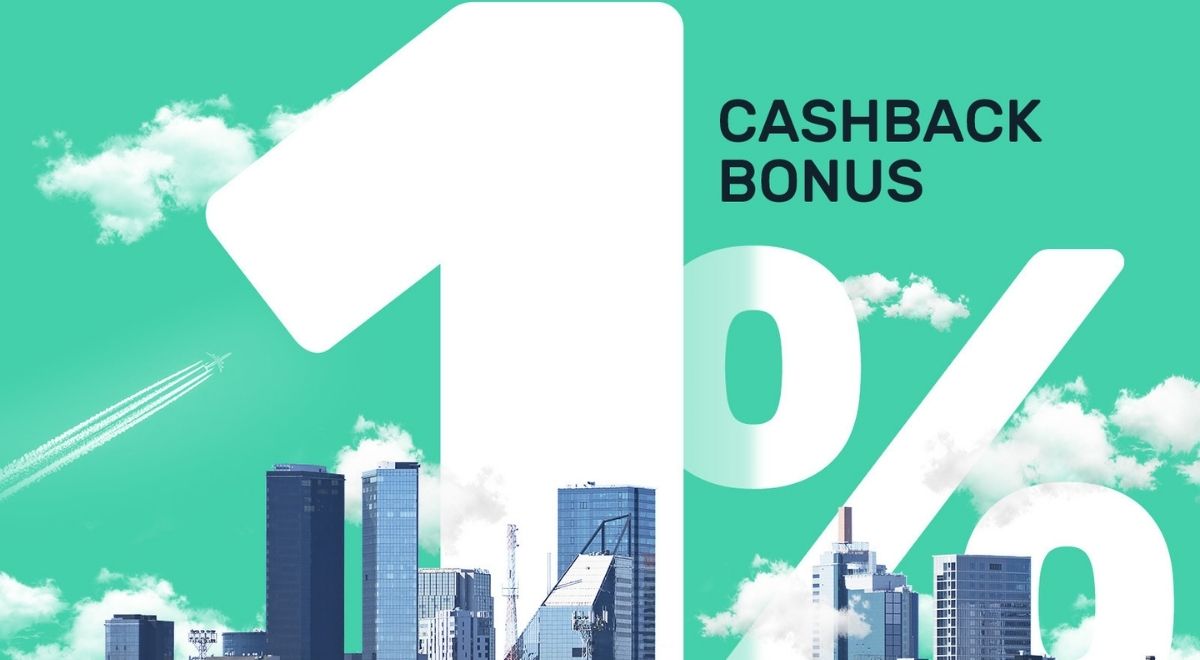 Regulation
We all know that regulation plays a big role in our industry and, as a company, we continue to work with the relevant players to improve, adjust, and understand the regulation that affects our operations. You can rest easy knowing that we are going above and beyond to curate an investing environment that is fair, transparent, and aligns value for all the stakeholders.
We will continue to push on this.
Summary
So, there you have it! January has flown by in a flash and 2022 is well and truly in its stride. We have a lot of exciting things planned for this year and with our brand new platform up and running, we're feeling very optimistic about where things are going.
With all that's new here at Bulkestate, we hope that you'll poke around the platform and let us know what you think. We have some great new deals in the pipeline, there's good progress on the objects that we are currently involved with, and there's never been a better time to invest in real estate.
Let's take 2022 by the scruff of the neck and make it our best year yet. We hope you'll join us on the journey!
Sign up for our newsletter and latest news