Bulkestate is happy to announce a new cashback campaign. The campaign will be active from 02.02.2022 until 28.02.2022.
For new investors
Those investors, who have held back with investing, will have a chance to earn some passive income from our attractive real estate investment opportunities, and also receive an additional incentive payment (1%) upon their first investment. We remind you, that you can start your investment journey with Bulkestate with just 50 EUR. If you don't have an active profile, register now!
For existing investors
Those investors, who have already participated in the investment deals, will receive additional incentive payment (1%) for investing 1 000 EUR or more. Your investments will be summed up for the whole period and the bonus will be calculated from the total amount of investments made during the campaign. It doesn't matter if you choose to invest in one object or spread out your investments to different projects during the campaign period.
You can find our active investments in the invest section.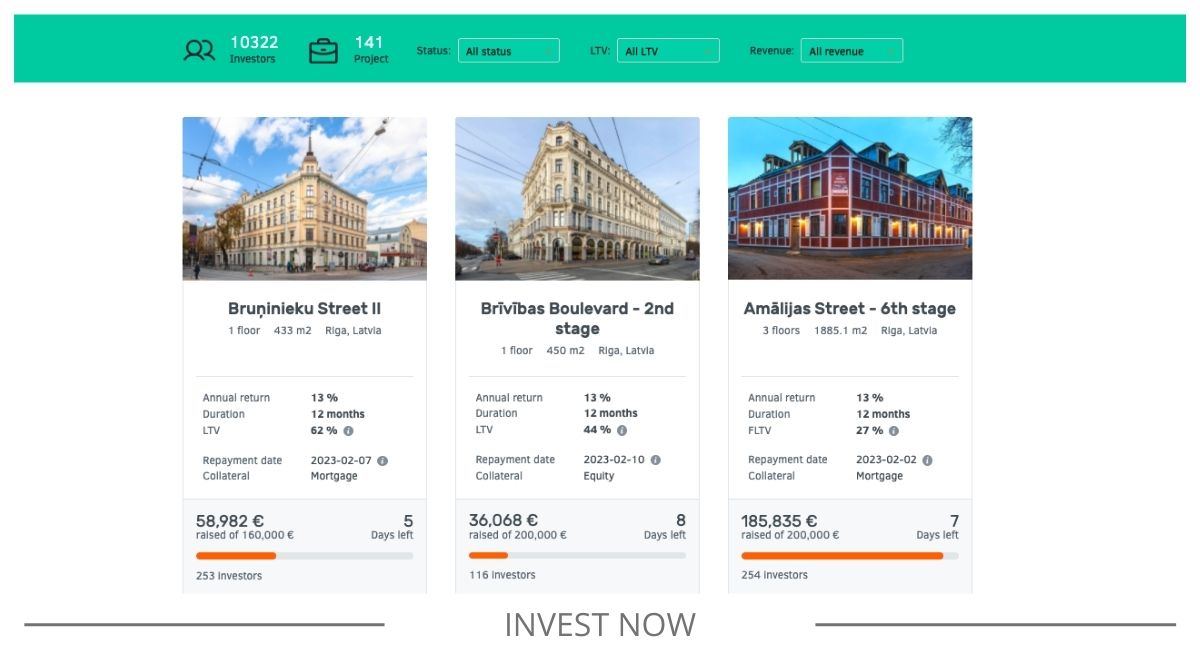 Complete the registration process and start earning passive income with Bulkestate from secured real estate investment objects.
If you have any additional questions about the campaign, please feel free to contact us!
Sign up for our newsletter and latest news