Whether we like to think about it or not, we are all taking risks every single day. Everything that's been going on for the last couple of years has taught us that nothing can be taken for granted, and everything is much more fragile than we usually realize.
We are constantly surrounded by talk about the global crisis, new pandemics, rising inflation, falling markets, we must understand that it is impossible to take into account all the risks. Every day as you drive in your car, exercise in the gym, turn on your gas heater – your brain is doing risk assessments to determine whether that activity is worth the risk. Remember your thoughts before marriage, did you pay enough attention to risk assessment? Meanwhile, a divorce can lead to a significant loss of your capital. We're constantly evaluating our own risk appetite.
This all happens in your subconscious but it's a human trait that we can't ignore. Our evolutionary history has it wired in for self-preservation purposes. Some personality differences will mean that one person might be happy to take more risk than others. Age might also play a role as we tend to get more risk-averse as we get older. But the point is, this is a key part of living a stable life. The better your risk assessment and mitigation, the more likely you're going to be able to succeed.
The one place where this risk management comes above the level of the subconscious is in the world of investing. If you speak to any investor worth their salt, they will talk to you about how they are managing the risk-reward in their portfolio. What exactly does that mean?
This is the first in a series of two articles on risk management from Bulkestate. This one covers some of the basics, to give you a solid foundational understanding. And the second one will provide much more detail and practical advice. We hope that you will get a huge benefit from both and will help answer the questions: How to Invest? Where to invest? What is portfolio diversification? What is investment risk?
Now, let's dive in.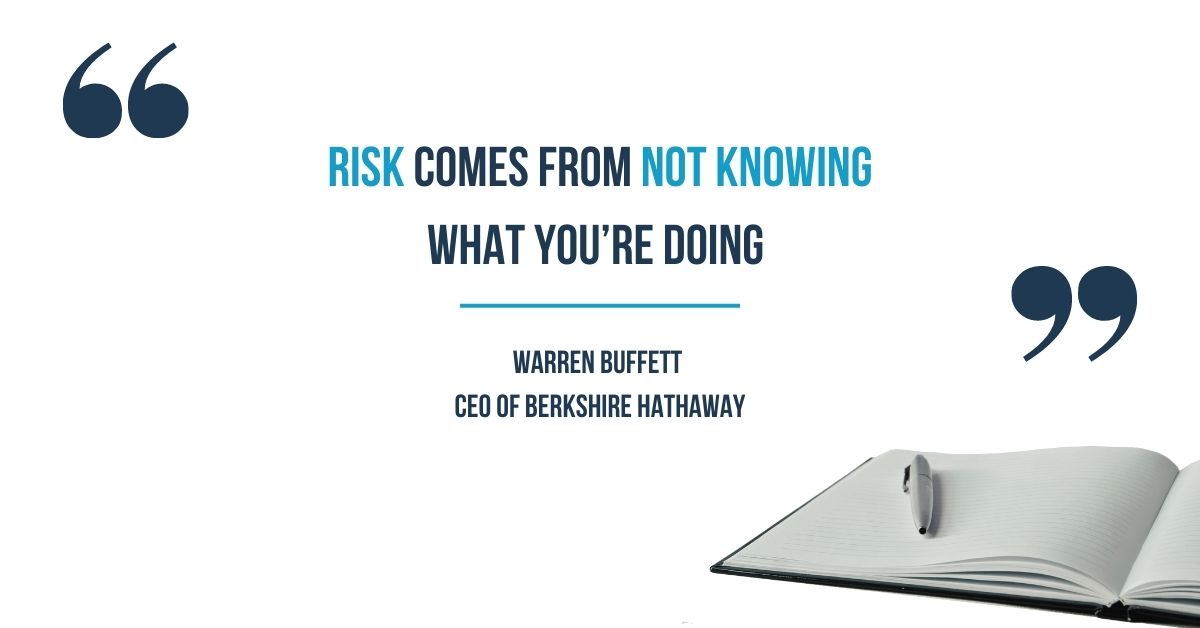 What is Investment Risk?
When we talk about investment risk, we refer to the risk that your investment may go down in value, and you won't be able to receive the planned interest or in some case even lose part or even the whole initial investment. It's a very important concept to take seriously because despite what you might hear on social media, investments go up and they go down.
There is no investment out there that is truly risk-free. Every single one, regardless of asset class, has an associated risk that you must be cognisant of. It's important to remember that on every transaction in an investment scenario, there are potential risks.
Typically, the risk is correlated with the potential reward. For example, if you have been investing in cryptocurrency over the past year, you have been taking significant investment risk on a new technology that has not matured yet and we're not sure as to whether it's going to be successful or it's going to go to zero. As a reward for taking that significant risk, the returns you could have made are substantial.
In today's world, thanks to numerous technological advancements and the rapid democratization of investment vehicles, there are a vast array of investment opportunities that provide different risk-reward options. One such example is crowdfunding which is a relatively new financial solution that allows groups of individuals to pool their money and participate in financial transactions that previously would have required large amounts of capital to be risked.
Here at Bulkestate, for example, we offer real estate crowdfunding opportunities where you can gain access to real estate exposure without having to buy the entire property yourself. This opens up an asset class that was almost impossible to access for most individuals and does so in a way that manages the risk very efficiently. Investors can earn an average of 12-14% per annum in an alternative asset class, but with strong risk management to protect their investment.
It's investments like these that are incredibly powerful but, unfortunately, they don't receive the same media attention as some others. You've likely heard the crazy stories in the media about people speculating on things like GameStop short squeezes, cryptocurrency projects, NFTs, altcoins, and the like. The media likes to tell those stories about the people who took massive risks and became rich. But this is a very warped view. You simply don't hear about the multitudes of people who did that and lost everything.
Successful investing relies on solid risk management for long-term investments – the kinds of things that might not steal the headlines but provide good sustainable returns for years and years to come.
Why Should You Manage Your Risk?
Risk mitigation is a key component of any long-term strategy because it ensures that you are always in control of your destiny. Investors who have poor risk management might get lucky once or twice, but eventually, it will come back to bite them. Whereas those who control their risk ensure that they have staying power. Peter Lynch once said: "People who succeed in the stock market also accept periodic losses, setbacks, and unexpected occurrences. Calamitous drops do not scare them out of the game."
And this is the key – we have to be able to stomach the natural ups and downs. And when we manage our risk, we can invest over the long-term and build wealth sustainably – without ever putting ourselves in a position that we can't get out of.
This is true in life as well, of course. In our personal lives we are mitigating risks all the time, and the more efficiently you can do this – the better life you are going to have.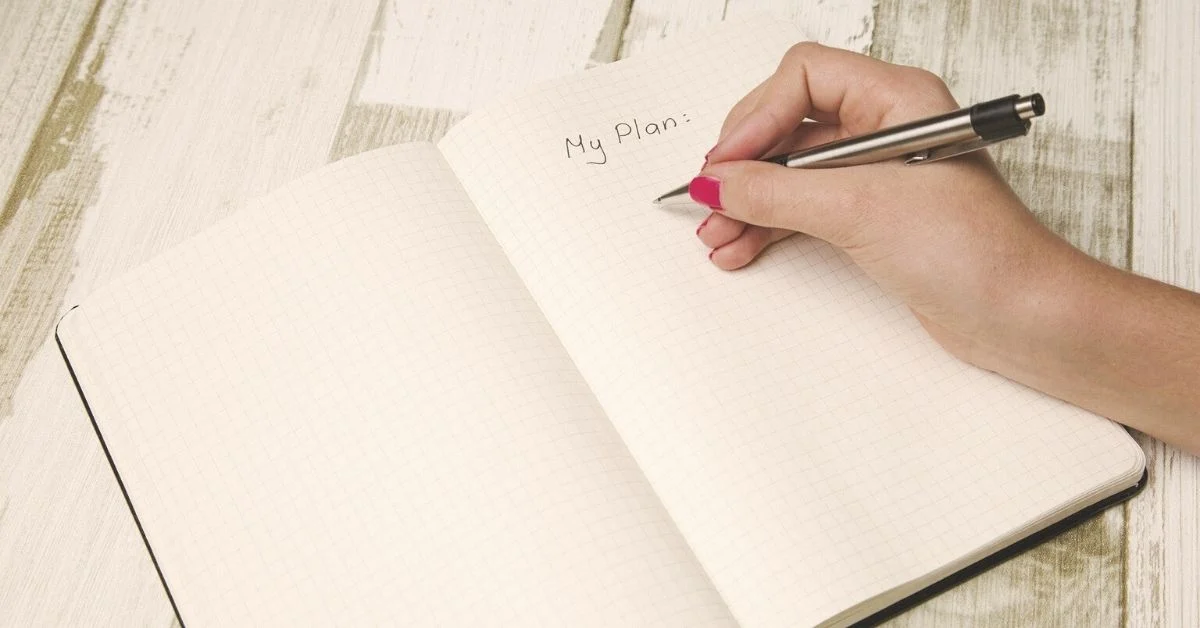 How Do You Manage Your Risk?
It's important to note that this looks very different for each individual. There is no one risk management strategy that is going to work for everyone. Each set of circumstances is different, and you have to understand what is best suited for you.
In order to get this right, you have to identify your risk appetite, as we alluded to above. This refers to the amount of risk you can afford to take in your current circumstances. Here are some of the key principles and components of determining your risk appetite:
Age. As a general rule of thumb, the younger you are the more risk you can take. This is because you have more time on your side to recover if you do end up in a bad spot. When you're older, you don't have that luxury and so your risk appetite should naturally be lower.
Investment Savvy. Knowledge is power in the world of investing and the more you understand about the asset class you're considering and the investment world in general, the more risk you can afford to take. If you don't know enough about what you're doing and you're competing against professionals, you're not going to end up on top. The mercurial Warren Buffett said it best when he said: "Risk comes from not knowing what you're doing."
Financial Strength. Your own financial situation is going to be a big factor in determining your risk management. If you are living paycheck to paycheck and don't have much breathing room, then your risk appetite has to be a lot lower than someone who has a stable income that is covering their basic living expenses and they can afford to lose some money over and above that.
Goals. Your risk appetite will depend on what you're aiming to accomplish at the end of the day. A saving plan for a house, or your retirement plan is going to require much more thoughtful risk management than a plan to buy a new TV or a vacation trip. The more important the expense, the less risk you can feasibly take.
Personality Type. Lastly, your own personality will play a role here. Some of us are naturally more risk-averse than others and it's important to keep that in mind because you don't want your investments to keep you up at night.
Once you have identified your risk appetite, you can then look for investments that match it and that's how you start to build a portfolio. But if this all feels overwhelming, don't worry – it will become more intuitive with time.
The main takeaway that you should be focusing on is that every investment comes with an associated risk and the better you can manage those risks, the better investor you will become. Take some time to figure out your own individual risk appetite and you'll be able to make the right decision for you.
Sign up for our newsletter and latest news