It's quite overwhelming to think that, on December 12th, it was already 5 years since we started Bulkestate. In some ways, it feels like yesterday, but in others, it feels like we've been doing this forever. As a company, we're incredibly proud of what we've accomplished over the past 5 years, and we are immensely grateful to all our clients, partners, and friends who've supported us on the journey.
We started this company with a mission of democratizing real estate investment and bringing some of the best deals in Europe to investors who simply wouldn't have access otherwise. Thanks to your help, we've done just that – funding 134 projects for a combined value of over €22.7m.
Let's look back on the journey so far.
Our first steps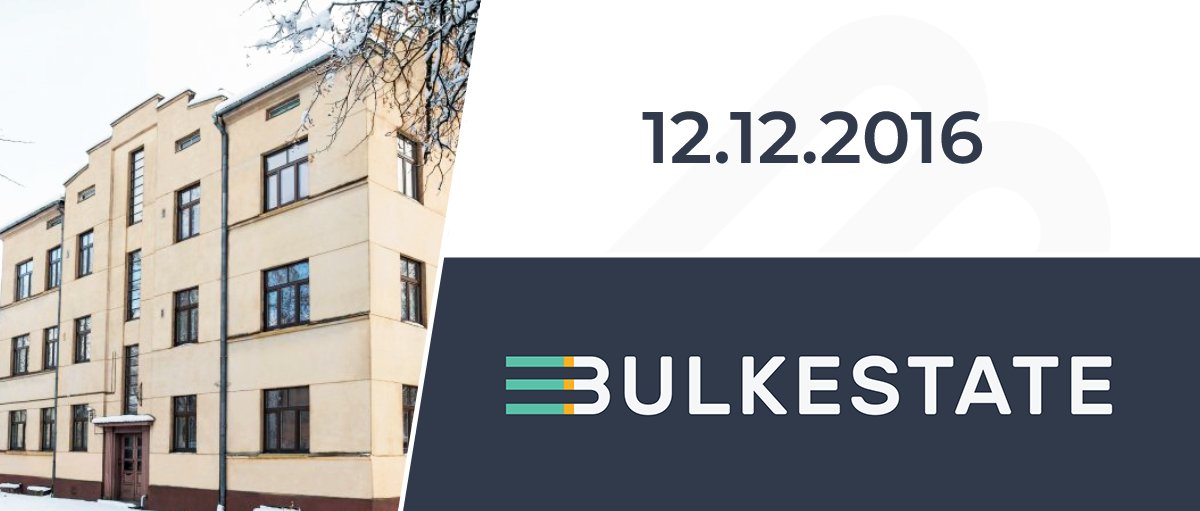 The company was founded in late 2016 and we started with our very first object in Latvia "Ernestīnes Street". The €60k worth project was financed and we were officially off and running.
In the middle of 2017, we obtained our Estonian licence, and shortly thereafter we hit the 1,000 user milestone on the platform. This was some important early validation that we had hit on a good concept, and it gave us the confidence to keep pursuing our goals and continue to grow.
Throughout the rest of our first year, we funded an additional 8 real estate objects, with the biggest one at that time being a €200k large residential project.
The beginning of group-buying deals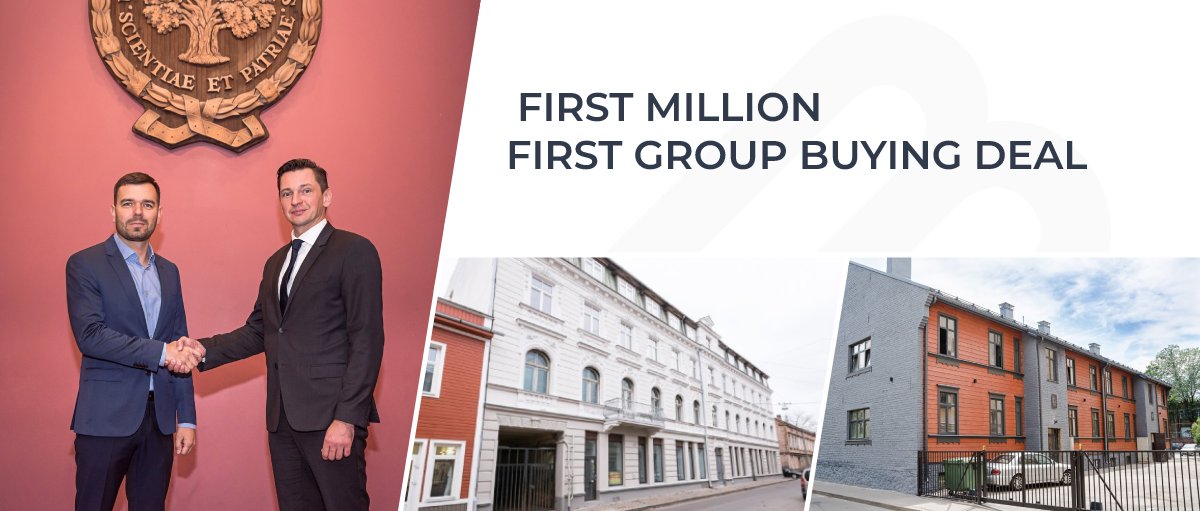 The second year of operations expanded our operations and, in 2018, we crossed the momentous milestone of our first €1m raised across 23 different objects. We were growing fast and continued to release new platform updates to make the lives of our platform clients that much easier. The improvements included virtual accounts and auto-invest functionality so that our regular investors could set it and forget it, knowing that we'd be going above and beyond to find them great deals.
This year was also special because we launched our very first group-buying deal "Nometņu Street". The initial auction of the property was conducted by the University of Latvia and Bulkestate was well prepared. Combining the crowdfunding and group-buying deals we pursued a pilot project for Bulkestate, so extra safety measures were taken to avoid risks. The deal was valued at over €790k and marked an important inflexion for the company as a whole. We had struck upon a great business model and were determined to scale our operations on top of the solid foundation we had built.
Continuing with over 10 000 000 EUR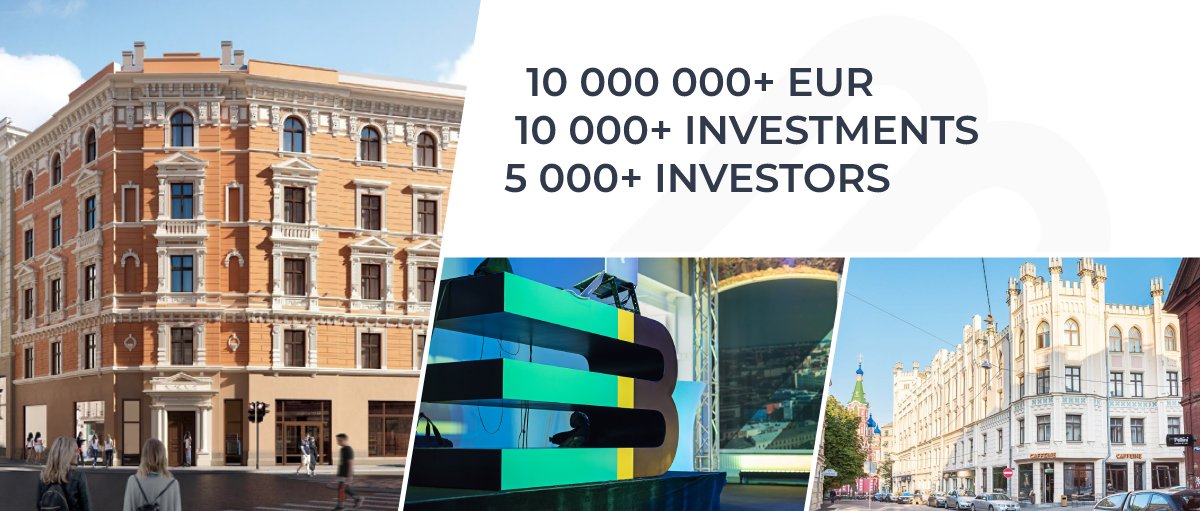 2019 was another strong year for Bulkestate, with the platform crossing the 10,000 investment mark and 3,000 unique platform users. This was so gratifying to see how well things were doing and the scale of profits we were able to return to our investors. Our portfolios continued to outperform other investment vehicles, becoming crucial components of investment portfolios worldwide.
Let us point out here the level of appreciation we feel for our platform investors, who have been loyal partners in carrying out so many profitable investment opportunities. While our goal has never been the highest number of investor accounts on the platform, over and over again we are confirmed that those who stick with us throughout these years are the real value of Bulkestate. We are glad for every new addition that comes to the platform to take part in the deals and see the value of our work and investment opportunities.
In our third year, we also took on the mammoth task of being one of the platinum hosts of the P2P conference that brought together all the giants of the peer-to-peer lending and crowdfunding industries to talk about the future of the asset class and the exciting potential that it promised. We found this to be a great chance to reflect on what we had accomplished and where the industry was going in the future. The conference was surely a highlight of the year and was an excellent opportunity to host one of the most exciting events of the industry as well as a chance to finally meet many of our investors and receive the much-needed feedback and have real live conversations and discussions.
To wrap up 2019, we funded 36 objects throughout the year for a total sum of over €8.5m. The biggest one of the year was in Marijas Street, a deal worth €1.75m on its own.
The unexpected changes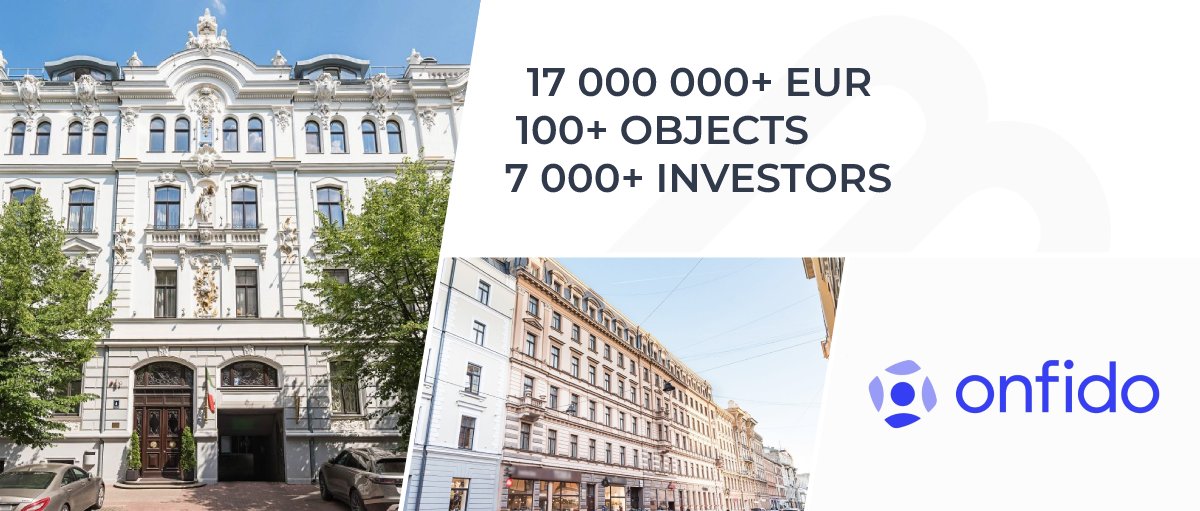 2020 was a year that no one could have expected. After the first three years of stable increase in projects, funding amount and steady overall growth, the fourth year brought sudden changes that nobody had foreseen. The COVID-19 pandemic brought havoc across the world, and we were all worried about what it would mean for our respective businesses and livelihoods. Luckily, Bulkestate navigated it relatively well and continued to invest – even in rather difficult circumstances.
Despite everything, the yearly number of projects continued to increase, with an additional 40 objects during the year and our 100th object along the way. We also spent a lot of time focusing on platform updates – with some of the significant changes being the implementation of two-factor authentication and the Onfido verification process. These additions helped to make our services even more secure and intuitive – setting us up well for the future.
Adjusting and improving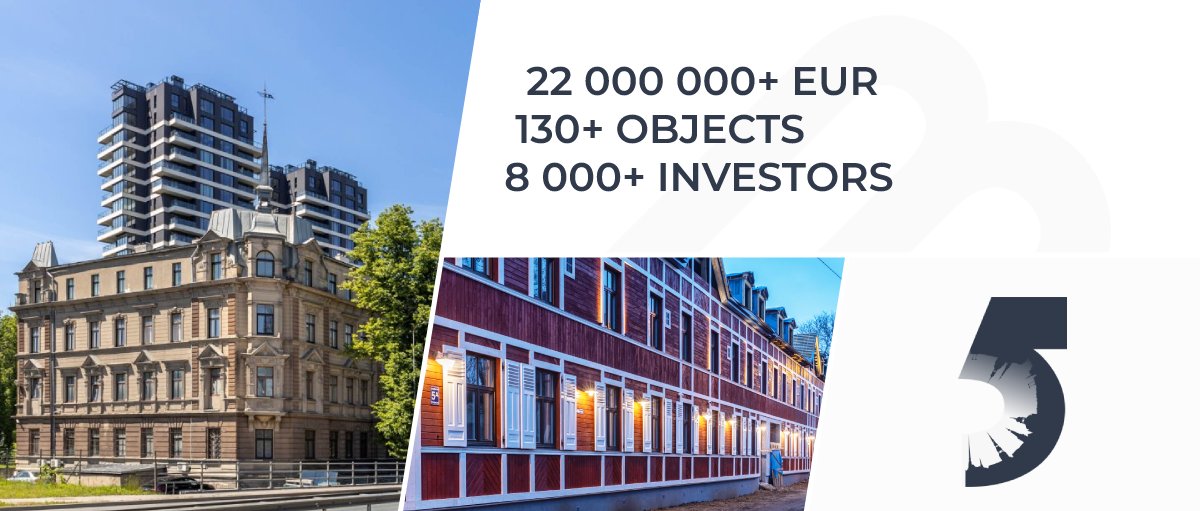 This year has been another rollercoaster of course, as the global situation continues to deliver another challenge after another. Yet, things have continued to march on! So far, we've funded 26 objects with a total value of over €5.1m. These helped us to push past the milestone of €20m cumulatively which is a number that, taking into account the last two-year events, still seems unbelievable for us to this day.
The other exciting project that came this year was our very first high-ticket item, Raņķa Dambis, an object worth €1.6m that opened up many new doors and opportunities for growth.
As we moved closer and closer to our 5th anniversary, we launched the cashback campaign to great acclaim, and we continue to move towards our newly updated platform which will be available at the end of the year. We were thrilled to be able to involve investors in this development - thank you for the valuable input.
There are still a couple of things to close up for the year, but we're very happy with what we've accomplished in difficult times, and we cannot wait to see what the future will bring.
5 Years in numbers
It is also interesting to look back at the numbers. Take a look at a summary of our key statistics:
1. Total funding volume originated since inception: 22 707 835 EUR
2. Total number of projects funded: 134
3. Weighted average annual return: 14.33%
4. Number of active investors: 8 385
5. Capital lost: 0
6. Repaid objects: 86
7. Defaulted objects (Historically): 6%
* Recovered: 4%
* In recovery: 2%
8. Delayed objects: 13%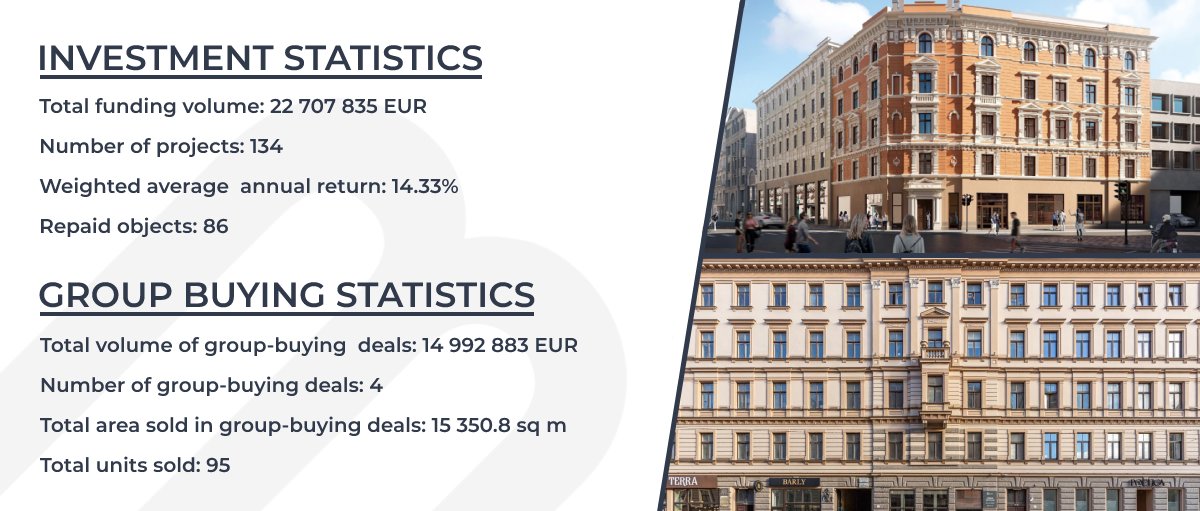 And of course, we should not forget an essential part of Bulkestate. We are not just a real estate crowdfunding platform, we are also a group-buying platform. An innovative product, that's offers a unique solution for property owners, who want to sell and exceptionally lucrative deals for those, who are interested in buying a property.
1. Total volume of group-buying deals: 14 992 883 EUR
2. Number of group-buying deals: 4
3. Total area sold in group-buying deals: 15 350.8 sq m
4. Number of participants in group-buying deals: 83
5. Total units sold: 95
What Does the Future Hold?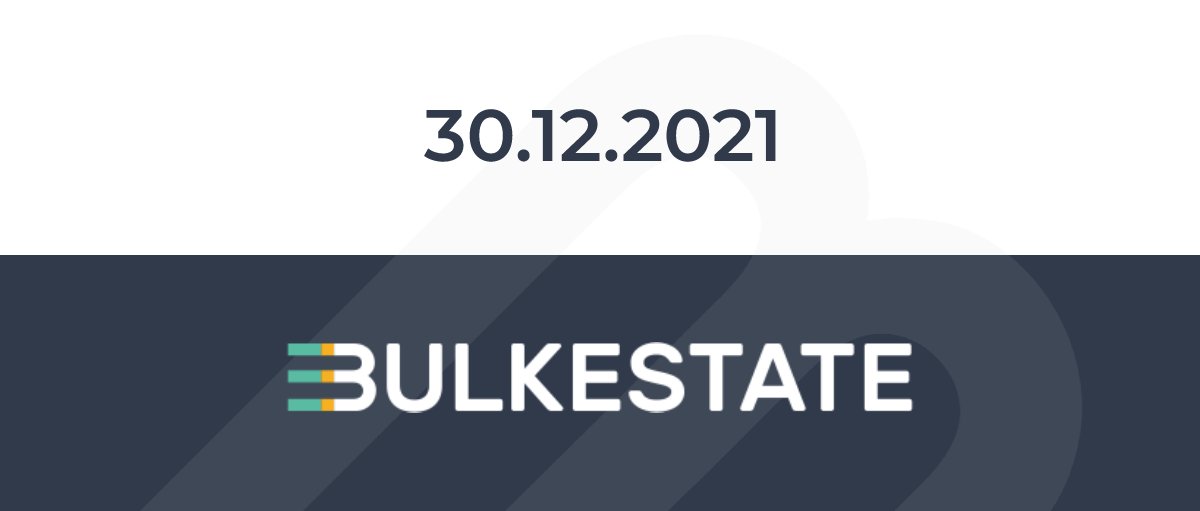 The future is bright for Bulkestate, and we remain as dedicated as ever to our mission and objective. We've been buoyed by the success we've had so far and look forward to bringing more and more value to the investors who have trusted us to curate the best real estate crowdfunding opportunities that you can find.
We'd like to take a moment to thank everyone who has contributed to the mission over the past 5 years. To all our business partners, contractors, advisors, and staff members – your dedication, professionalism, and energy have been greatly appreciated. We look forward to many years of partnership going forward as we strive to take Bulkestate to the next level.
Then, to our investors – we simply wouldn't be here without you. Thank you for your commitment, input, and continued patronage – all of which have made this possible. We hope that you'll continue walking this journey with us as we build on 5 years of foundations.
Watch this space! There are lots still to come.
Sign up for our newsletter and latest news