At the beginning of the year, we informed you that we planned to make improvements to the platform. Now, in our five-year anniversary week, we want to delight you with some long-awaited news. Bulkestate new platform will be available on December 30!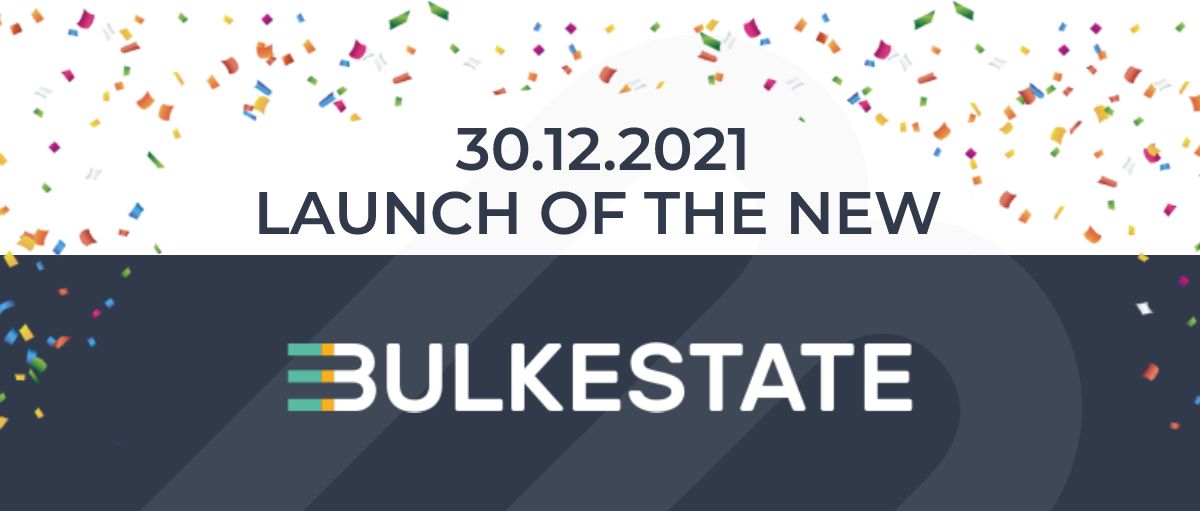 However, the migration of the platform will require technical action on the existing platform, and we will need to freeze the platform to prevent potential errors. Consequently, from December 27 at 10:00 to Dec. 30 at 10:00 the platform will not be available. We apologize for the inconvenience, but this is the most effective way to resolve any inconsistencies in the data transfer. After the launch, there will be done some additional minor tests to ensure that the platform is running smoothly.
This is an important step in the development of Bulkestate and we will all be able to enter the new year together with a new platform. There will be some additional improvements to the platform after the launch in the coming months that will make it easier for you as an investor.
Sign up for our newsletter and latest news