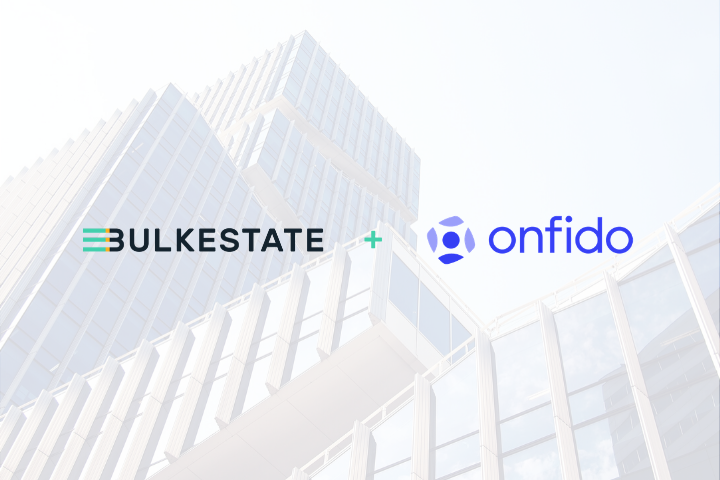 Peer to peer real estate investments have skyrocketed over recent years. Along with fast-growing services comes increased security risks. Given that, today, security has become a flashpoint among investment platforms to safeguard client data. And similarly, like other financial services, real estate crowdfunding platforms are introducing Know Your Customer (KYC) checks and two-factor authentication.

At Bulkestate, protecting our client data and finances have been and will always be one of our top priorities. That's one of the reasons why we continue to invest in our platform and have decided to add an extra layer of security and make our investment projects available to verified investors.

On that front, we have introduced a new set of terms, including a revised Privacy Policy, and Terms and Conditions, and introduced a KYC screening and two-factor authentication for our clients and their accounts. This upgrade will help us to increase confidence in the platform when working with clients and banks or managing crowdfunding and group buying projects.

From now on, we will use Onfido's verification and authentication services to secure our platform. Trusted by global fintech and financial companies, Onfido offers secure and scalable solutions to verify identity and be KYC and Anti Money Laundering (AML) compliant.

Followed by new integrations, we have transformed client onboarding on Bulkestate's platform. All new clients will need to follow the KYC process and verify their identity. For our current clients, there will be a one-month transition period to complete identity verification.

The new onboarding steps are set to transform user experience with a user-friendly and straightforward verification and authentication interface. Before setting up credentials to access our platform, you will need to follow KYC procedures and validate your identity, using a photo ID and facial biometrics. It means that all you have to do is take a photo of your ID card or passport, then take a selfie. With a link sent as an SMS message, it will be effortless to switch back and forth from your laptop to the phone in case your laptop doesn't have a camera.
Once you complete this step, Onfido will compare your facial biometrics to the photo on the ID. Further down the process, the service provider will check your identity on blacklists and sanctions lists, and ask to fill out the form to collect personal information like name, surname, and residential address, etc. Overall, it will only take a couple of minutes for our clients to verify identity and start using Bulkestate platform and making their first investment.

Aside from the KYC process, we have integrated two-factor authentication that is no longer a nice-to-have, but a necessity. This login option will provide an extra layer of security and protect our client accounts from unauthorized access. Two-factor authentication will be optional and recommended to securely log into the account. To enable this function at the KYC stage, you will need to install Google Authenticator app or set up SMS (text message) verification. Then, every time you are logging into Bulkestate platform, you will need to verify your identity – either the app will generate a verification code, or you will receive an SMS message with a code.

As things stand now, by having KYC and two-factor authentication in place, we not only comply with the Anti Money Laundering (AML) requirements and the due diligence process but also provide +6300 clients with a safe and secure space to invest. We are here to safeguard an investment journey in the Baltics and provide a platform and technologies that underpin security, transparency, and trust.
Sign up for our newsletter and latest news